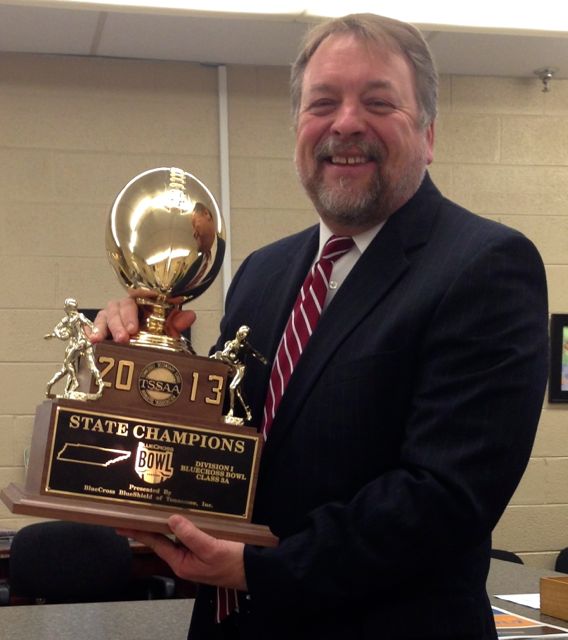 Brian Bell, Ed.D
Director of Schools
April 28, 2016


To All Alcoa City Schools Parents and Community Members,


TNReady tests in grades 3 through 8, scheduled for May 2-6, have been cancelled in the Alcoa City Schools. However, remaining TNReady tests for all high school courses, including for 8th graders taking Algebra I, is continuing as planned.


Please see the calendar on the Alcoa High School webpage for detailed schedule changes and information: http://www.ahs.alcoaschools.net


On April 27, Tennessee's Commissioner of Education, Dr. Candice McQueen, announced that for this year, Tennessee schools would not be required to complete the 3rd through 8th grade tests, because the state's testing vendor, Measurement, Inc., was not able to supply, on schedule, all of the testing materials required. Like many others, our schools did not receive all the materials we needed.


Our teachers, students, and support staff – and possibly many of you at home – have worked hard throughout the year to prepare to do our best on these tests. We regret not being able to finish what we have prepared for, but given the circumstances, we applaud the Commissioner's decision.


Sincerely,
Brian Bell, Ed.D
Director, Alcoa City Schools
Director's Message from July 2015
On behalf of the Alcoa City Schools Board of Education, our employees and our more than 1900 students, welcome to the Alcoa City Schools website.
2015-2016 is a big year in the history of Alcoa City Schools! Beginning this school year, we have added a new Intermediate School, moved into a beautiful new high school facility, and realigned each school's grade levels. Starting this year our schools will be Alcoa Elementary School (PreK - 2nd grade), Alcoa Intermediate School (3rd grade – 5th grade), Alcoa Middle School (6th grade - 8th grade), and Alcoa High School (9th grade – 12th grade). It is a great year to be an Alcoa Tornado!
We have a rich tradition of providing a quality education for generations of students. By Building Relationships, having Rigorous Expectations, and providing Relevant Instruction we meet our mission of Graduating Competitive Students! Our goal is to have all of our graduates be college and career ready when leaving our beautiful campus. We strive to create a learning environment that promotes an exceptional educational experience for all of our students.
Thank you for taking time to visit our website. The resources provided here are for your use and your information as a stakeholder in our educational system. Two-way communication is essential to our success, so we always seek ways to improve how we do business at Alcoa City Schools. Please contact me if I can help you in any way.
I appreciate your support for our school system.
Thank you so much,
Brian
Brian Bell, Ed.D
Director of Schools
Alcoa City Schools